ISG Provider Lens™
Service Provider Comparison
You need unbiased information to make the right sourcing decisions and optimize business value from your third-party contracts. Now you can ground your buying decisions in objective and balanced evaluations.

ISG Provider Lens™ reports evaluate independent vendors and providers across a range of capabilities by topic and region. Compare your own buying behavior to trends in the market and identify partners that best meet your needs.

ISG Provider Lens reports play an influential role for enterprises looking to outsource to a suitable service provider, find the right tech partner, or understand the market trends and emerging technologies that are driving change for them and their competitors. Unlike our competitors, our research provides a practitioner-led service provider comparison, empowered by ISG's advisory experience and unparalleled data.
A message to service and technology providers:
Our research reports provide independent vendor evaluations and enterprise buying behavior segmentation. Provider positioning is based on a neutral and independent research and evaluation process; participation in the study is FREE OF CHARGE. Your participation in these studies is just a click away. You can now use our IPL Portal for submitting information. If you have not enabled your credentials, please use your email ID as UserName and generate your individual password by clicking "forgot password" option. If you haven't ever registered with ISG Provider Lens™, send an email to our project management team and we will contact you shortly to establish your credentials.
Service provider data, from primary and secondary research, translate into different outputs, categorized as:
ISG Provider Lens™ Quadrant Reports
ISG Provider Lens™ Archetype Reports
Our research agenda will provide continuous research and covers both ITO and BPO areas. To view and participate in this program, click below to download the 2024 Research Agenda.
ISG Provider Lens™ Quadrant Reports
The ISG Provider Lens™ Quadrant studies provide an excellent view of the top players in the defined country, region or globally.
ISG Provider Lens™ Quadrant reports provide valuable insights to enterprise buyers on the strengths, competitive differentiators and unique selling points of leading service providers serving each market. Enterprises will find a wealth of detailed data and market analysis to help guide their selection of appropriate sourcing partners, while ISG advisors use the reports to validate their own market knowledge and make recommendations to ISG's enterprise clients.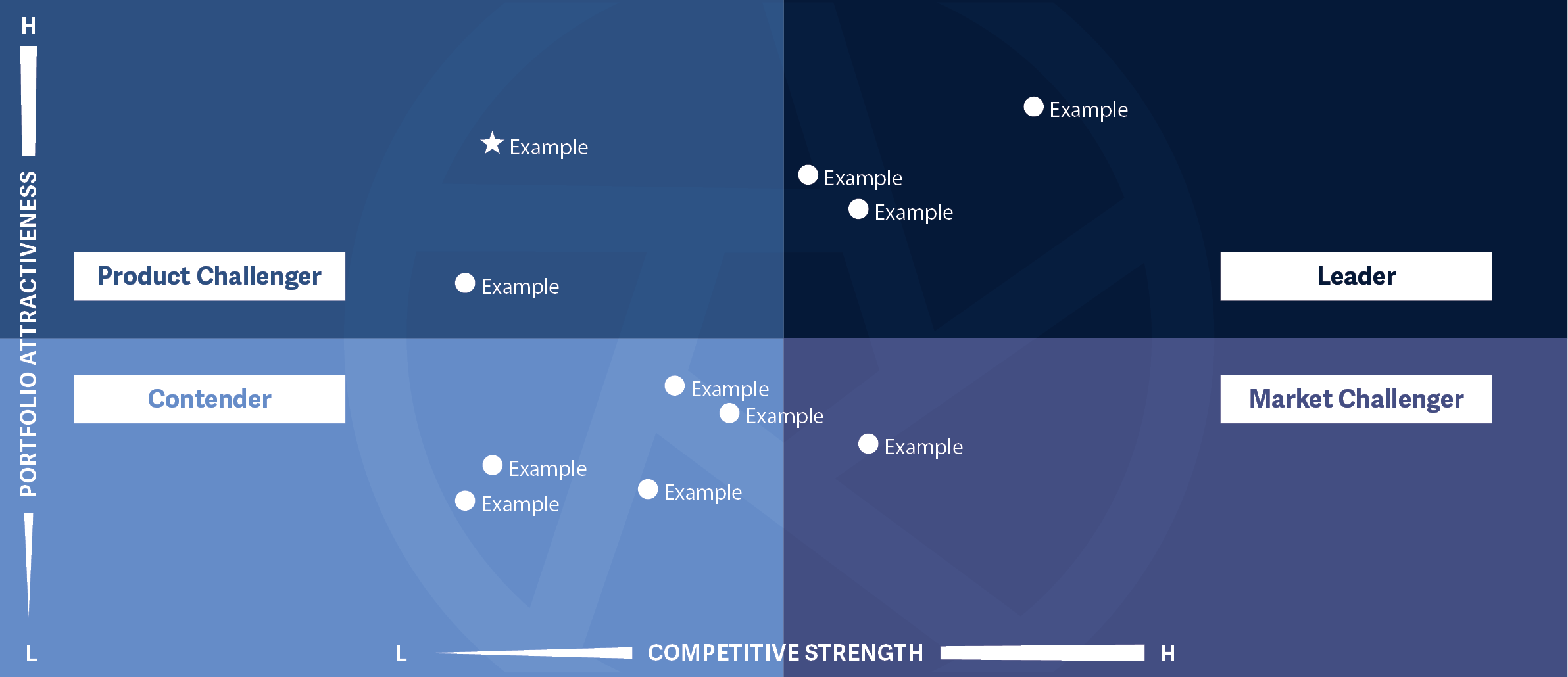 ISG Provider Lens™ Archetype Reports
ISG segments the prevalent enterprise buying behaviors for various domains or service lines. These buying behaviors or archetypes generally represent different enterprise preferences based on their maturity journey. These studies also highlight unique service providers best suited to serve each of these archetypes. The archetype studies are conducted at a global level.
Each report identifies 4-6 archetypes that represent buyer characteristics and buying requirements for IT or BPO service lines.
Reports are globally focused
"Archetypes" represent ISG Advisor perception of client buying patterns
Archetype reports are not prescriptive, nor rank-based
Reports help align buy-side needs with provider-side capabilities to reduce costs for both side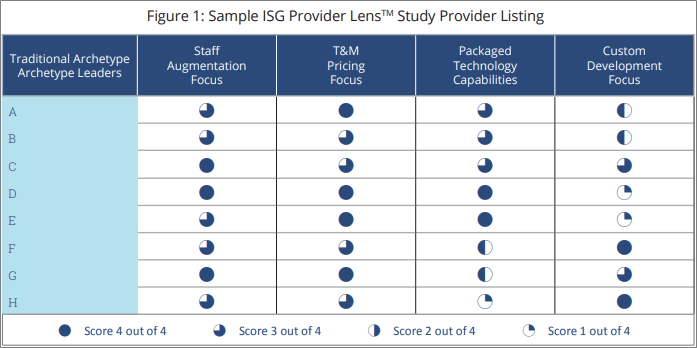 Candidate Provider Qualification
The Candidate Provider Qualification (CPQ) process is a key component of the ISG FutureSource™ methodology and ISG Provider Lens™ is a critical source of data for the CPQ program. As part of this program ISG advisors are provided with a list of all applicable service providers to produce the initial recommendation long list for their enterprise engagements. Based on the enterprise client's requirements and maturity, the ISG Provider Lens™ team also provides relevant strengths and weakness points for the selected service providers along with their profiles, briefing materials and data point comparisons to support their recommendations.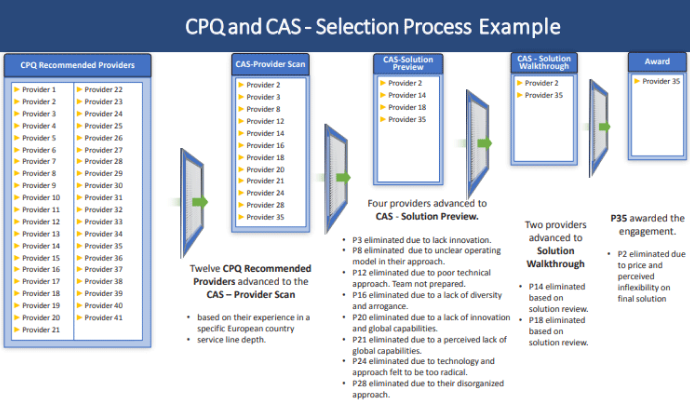 ISG Star of Excellence™
The Star of Excellence is an independent recognition of excellent service delivery based on the concept of "Voice of the Customer." The Star of Excellence is a program, designed by ISG, to collect client feedback about service providers' success in demonstrating the highest standards of client service excellence and customer centricity.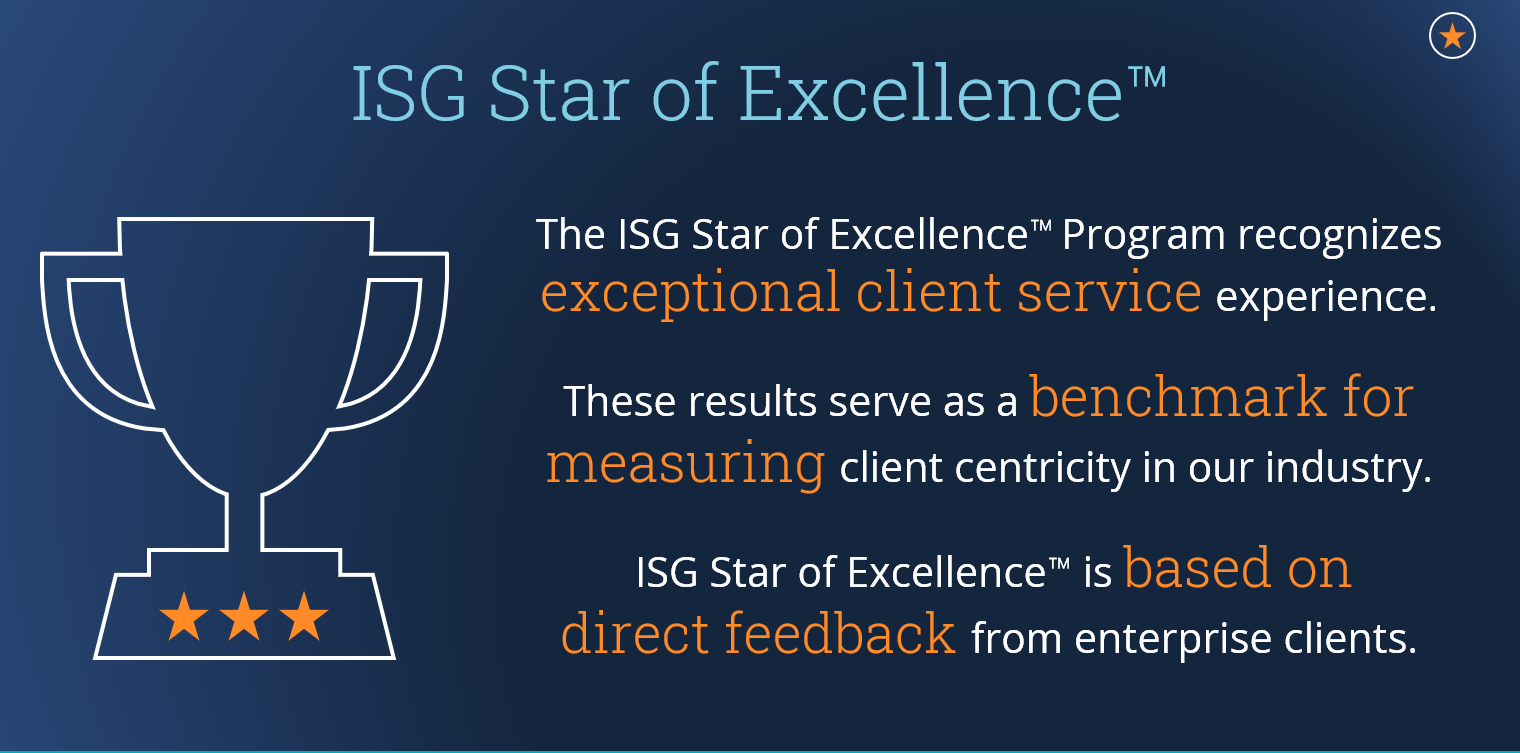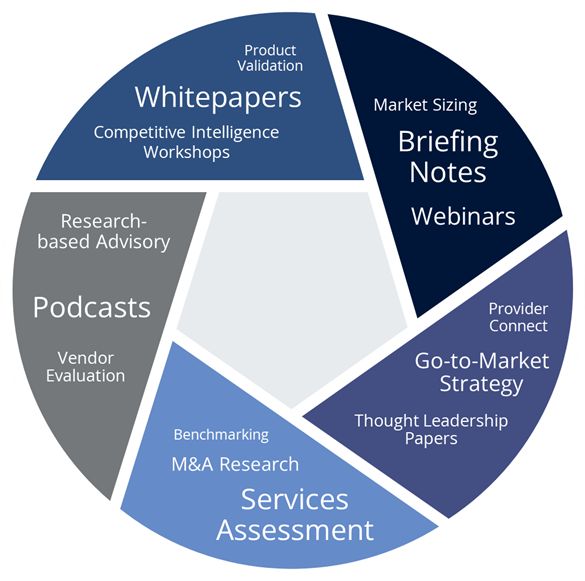 ISG Provider Lens™ Custom Research
ISG Provider Lens™ Custom Research Program strives to address the bespoke research requirements of enterprises, IT providers and software vendors. The clients get access to ISG's experienced industry analysts and rich data assets to accomplish various objectives such as gaining market and industry knowledge, product/service validation, thought leadership, competitive intelligence, market surveys and joint point of view (POV) research.

Focal Points
Focal Points give enterprise readers quick and meaningful content from an ISG Provider Lens study – answering the question, "so what?". Based on analyst interviews, study data and research findings, Focal Points provide actionable insights on the study topic in a specific country, region or sector. On one page, they include the biggest challenges enterprises face and advice on how best to tackle them.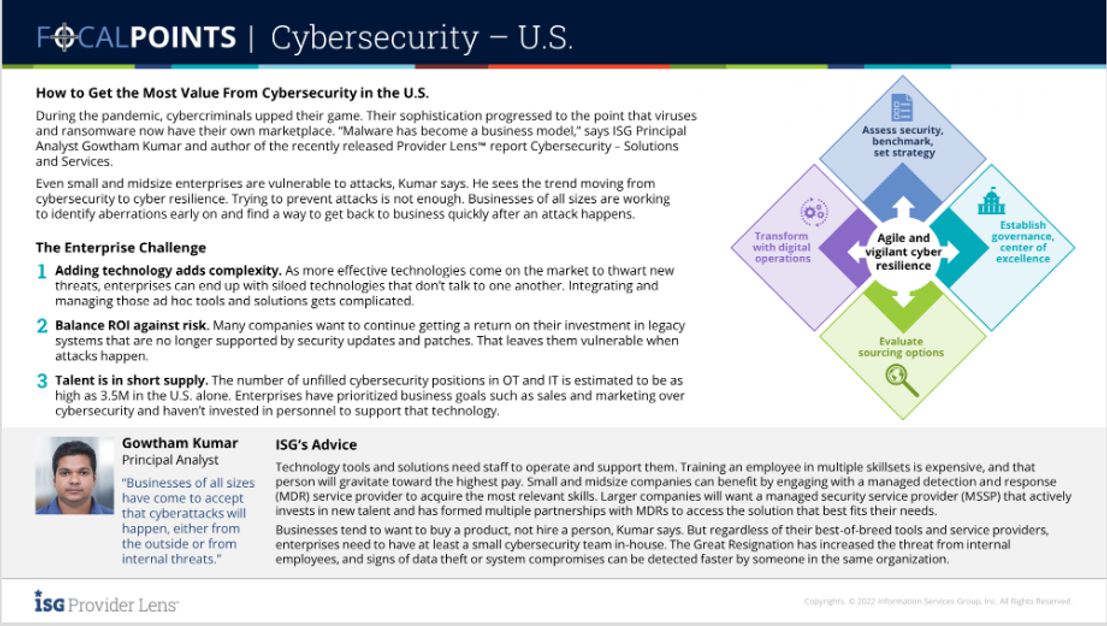 ISG Provider Lens™ Research Agenda