Digital Case Study Awards
These awards showcase the best provider and client partnerships submitted to Digital Case Study Research.
Every case study will be included for consideration for an award after it has been submitted, as long as the provider has provided the required contact information for the client they partnered with on the submitted case study.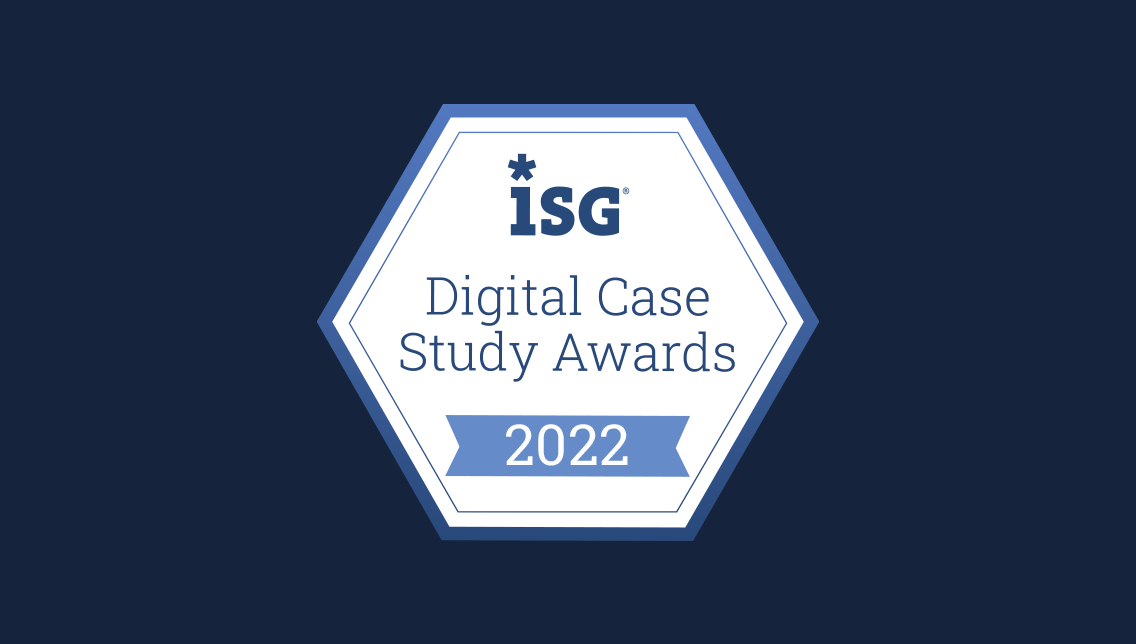 Timeline
The providers who submitted standout case studies will be notified based on review cutoff dates as shown below for 2022. The submission window will always remain open.
| | | |
| --- | --- | --- |
| Submission Deadline* | Validation Completion | Notification of Providers |
| April 29, 2022 | May 20, 2022 | June 15, 2022 |
| May 20, 2022 | June 10, 2022 | June 29, 2022 |
| June 30, 2022 | July 22, 2022 | August 17, 2022 |
| September 2, 2022 | September 23, 2022 | October 12, 2022 |
*Including client contact information. If you miss one date, your case study will automatically be considered within the next period.
ISG may choose to add or change the dates shown above.
Judging Criteria
Case studies are not judged on a formal rubric, but we are generally looking for case studies which shows compelling evidence of these six criteria:

Uniqueness
Solutions that go beyond the obvious and show provider creativity
Complexity
Solution intricacy and richness that improves the probability of its success
Impact
Articulation and awareness of the business impact for the client
"Skin-in-the-Game"
Evidence of the provider's commitment and confidence in client outcomes
Solution Target
Solution entrenchment into the DNA of the client organization
Provider's Role
Demonstrated ability to advise and guide the client as a business partner
Marketing
ISG provides specific marketing packages to promote your standout case studies. We will provide you with information on these options when you are notified of your recognition.