Advisory
Sourcing Solutions and Deal Advisory
Helping you source and contract is who we are.
Our deep understanding of sourcing and the technology provider ecosystem informs and strengthens everything we do.
Should You Replace Traditional Strategic Sourcing Approaches with a Cost Optimization Center of Excellence?
Title :
Should You Replace Traditional Strategic Sourcing Approaches with a Cost Optimization Center of Excellence?
Summary :
A cost optimization CoE drives well-informed decisions made closer to the information sources.
External URL :
Alternate title :
Public date :
Nov 17, 2022, 01:00 AM
Cost optimization needs to be a continuous activity that is collaborative, agile, transparent and integrated. Most traditional cost controls lack these characteristics because they were designed for a relatively static environment in which the recent past could reliably predict future needs. This is no longer the case. Today, many traditional methods including traditional strategic sourcing approaches have been rendered obsolete.
Should you replace traditional strategic sourcing design with a cost optimization center of excellence (CoE)? A cost optimization CoE is an effective way to drive breakthrough cost improvements in today's highly dynamic business environment.
Building from Strategic Sourcing
The fact is traditional strategic sourcing was designed to address a set of business conditions that do not exist today. At the time that strategic sourcing came into prominence, year-over-year spend was generally consistent. But, because expenses were often entered manually and inconsistently, understanding year-over-year spend required significant analytical effort. This meant that spending decisions were made with limited visibility. To compensate, companies worked to improve visibility, aggregation and competition and depended on aggressive negotiation.
Traditional sourcing is a linear process, starting with data collection and analysis, followed by a structured and managed competitive process with a negotiated agreement at the end. In traditional approaches, optimization assumes both centralization and standardization of sourcing decisions, rationalized to minimum viable requirements.
Multi-year deals are structured based on competitive pricing leverage and risk allocation and a great deal of attention on enforcement through compliance. The rigidity of deals makes them costly and complicated to change or terminate. Eventually, automation and AI were introduced into sourcing, but for most companies, even so, sourcing remains a largely linear process based on the original design principles.
The rapid change in business strategy and capabilities resulting from technology innovation has changed that. The goal now is to sense and respond intelligently to an ever-changing set of needs, trends and behaviors. In many cases, enforcing large, centralized agreements negotiated in the past impedes the agility required to optimize rapidly changing costs and risks.
In other words, traditional strategic sourcing techniques can burden the organization with commitments that reflect obsolete business requirements and, therefore, hamstring the organization's ability to optimize costs in a rapidly evolving business environment.
What Is a Cost Optimization CoE?
A cost optimization CoE drives well-informed decisions made closer to the information sources. Decisions made more quickly and consistently are more effective at prioritizing resource allocations, driving efficient and effective behaviors, optimizing processes and technology and eliminating waste. The mission is to do more of the things that drive business results, faster, for the same or less money. A well-designed CoE will institutionalize a framework that can influence both the cause and effect of cost-driving activities as close to real time as possible. The intent is to identify and execute the actions that drive the most desirable behaviors and results.
The CoE should be able to shape and rationalize demand, not by imposing draconian restraints but rather by providing real-time transparency into cost drivers, options and consequences. A good CoE will work to expose potentially avoidable costs before it is too late. Unlike a crash diet, a CoE establishes healthy behaviors suited to the patient as a part of standard operating procedure. Good health is driven by effective collaboration, good data and business-aligned objectives.
The benefits of a cost optimization CoE can be significant, usually including at least 10% savings on an organization's budget.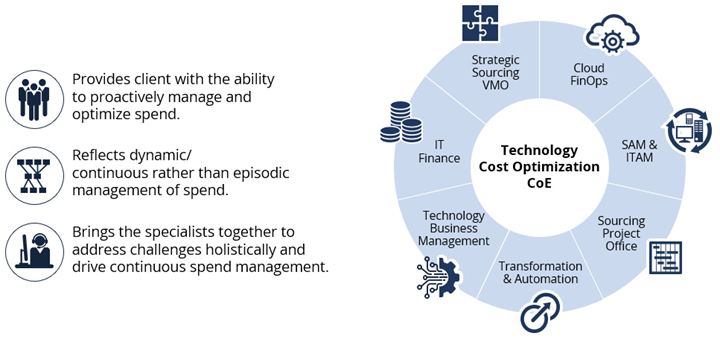 Figure 1: Example of a Cost Optimization CoE
The Four Key Principles of a Cost Optimization CoE
Collaboration: Though a cost optimization CoE must evolve to keep up with new technologies and the associated cost and commercial models, it should adhere to core elements that ensure it is collaborative, agile, transparent and integrated, as stated above. Participants in the CoE should include 1) the consumer of the products or services that comprise the cost, 2) the manager of the source of the cost, 3) the negotiator of the cost and 4) the tracker of the cost. The consumer might be an end user, or an engineer, or the owner of an operational process. The manager might be a vendor manager or an operational manager. The negotiator might be sourcing, procurement, IT or the business. The tracker will typically be finance. Other roles may be involved as well, but all these roles must collaborate in real time. The holistic, end-to-end CoE metrics and the accountability and credit for results need to be tracked and shared across participants and should replace legacy metrics such as procurement "hard savings," which can conflict with an enterprise total cost view.
Agility: Because more information is now available with decreasing latency, it is imperative for the CoE to provide a way for the enterprise to adjust to new information and turn on or off different cost elements quickly. This means a greater focus on optionality in contracting, greater care in setting commitment points, managed heterogeneity in the supplier ecosystem, better access and faster reaction to real-time data and more agile staffing models. These will allow the organization to more effectively rationalize capabilities in anticipation of changing business landscapes.
Transparency: Traditional approaches look at costs in categories; a cost optimization CoE allows an organization to understand the interrelationship among different cost drivers. Cost optimization requires balancing the factors in one area that may drive volume variations in another. For example, variations in two different deployment timelines for new technology may drive different cost models for sunsetting legacy licenses, hosting, maintenance, support and hardware, and onboarding new SaaS. Bringing greater transparency enables better decision support, both to end users and consumers and to intermediaries like finance and procurement.
Integration: CoE participants must work together in real time, using consistent and common data sources and share information captured at the source ubiquitously across the enterprise. True integration enables efficient feedback loops so costs can be measured, anomalies and trends detected, action taken, adjustments made and progress reported on a timely basis.
ISG helps organizations build the necessary framework to launch a cost optimization CoE and transform their relationship to their spend. Contact us to get started.
Categories :
Cost Optimization
Sourcing
Tags :
Managed Services
Sourcing
Strategy
TBM
Transformation
VMO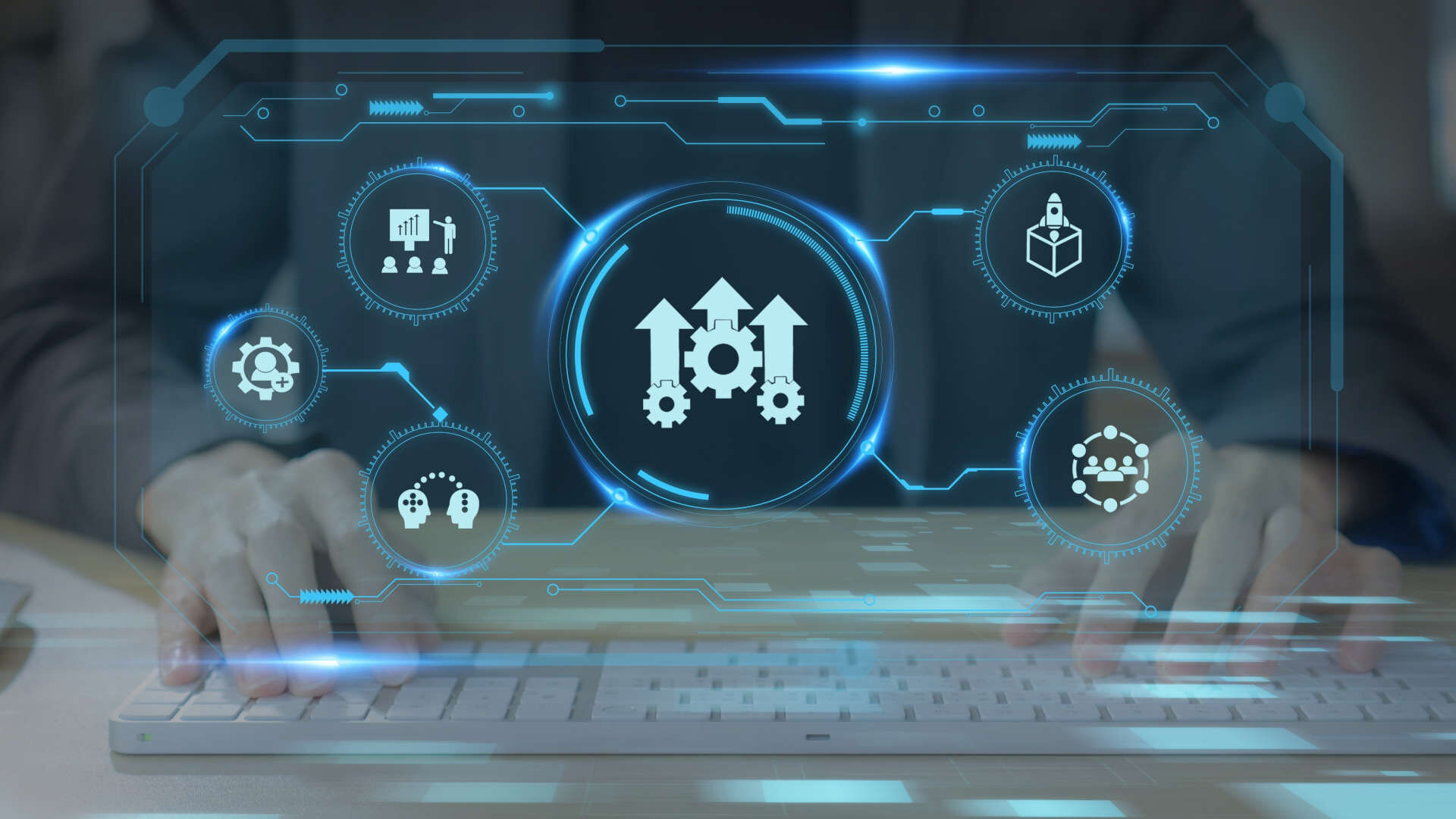 Authors
Sourcing and contracting is our business.

Our data puts us in a league of our own:
$475B
in advised sourcing deals
No other advisory firm comes close to our level of insights, experience and market engagement.
Click the video above to learn about the outsourcing trends shaping today's IT and business industry.
Benefit from our Speed & Contracting Support

We can take you from idea to signed contract in under sixteen weeks. Our unparalleled contractual data - including over 180,000 contracts - sets the standard for sourcing contracts worldwide, thus reducing redlining and preempting lengthy negotiations.

Our deep expertise allows us to advise on contracting with top tier and niche providers alike, drive collaborative solution building, and design and execute aggressive business cases. If you have unique requirements, we can rapidly create a custom methodology to achieve your goals. For renegotiations, ISG is positioned with market-based contract data, strategies and recommendations to surpass your strategic and financial objectives.

Our outsourcing solutions include:

Sourcing Strategy
Develop a strategy & target operating model for your technology landscape, including what to source, renegotiate or retain.
Financial Analysis
Build the business case for sourcing, starting with a benchmark of your costs against the market and TCO models.
Insights-driven Providers
Find the right providers for your needs based on our deep market research & experience, and our unmatched contract data.
ISG FutureSource™
Our proven-comprehensive sourcing and contracting solution: flexible, fast, collaborative and built for you.
Transition & Transformation
Address the challenges of a transition; build a strong foundation for partnership and transformation to the future state.
ISG Research
ISG is a leader in proprietary research, advisory consulting and executive event services focused on market trends and disruptive technologies.
Get the insight and guidance you need to accelerate growth and create more value.
Learn More