Advisory
Training and Learning Enablement
Navigating Major Shifts in Learning and Development
Top Story
ISG Acquires Change 4 Growth, Expanding Our OCM Advisory
After the disruption and digital accelerants of the past two and a half years, it's never been more important to support your people as they drive positive change. That's why ISG has acquired Change 4 Growth, an award-winning company specializing in transformational change for enterprises. This acquisition strengthens our industry-leading OCM capabilities and training services and expands our change management portfolio with new offerings, including ATLAS™, a proprietary OCM platform solution.
Training and Learning Enablement
Organizations now face one of the biggest transitions in the way humans work and learn since the Industrial Revolution. This digital and work-from-home shift has accelerated the move from traditional learning models to a more virtual, digitally enabled, on-demand learning ecosystem. ISG provides a range of training advisory, content development, technology enablement, training delivery and learning managed services to help clients succeed in the modern digital workplace:

Our global resources have helped train and support more than 5 million end users.

We leverage our experience working with a broad array of clients to meet your needs around budget, resources, technology and business priorities to help you maximize the value of your learning investments.

Our market analysis of learning managed-services providers and training technology (below) will help you find the best options to fit your unique needs.
Our Training Offerings Training Optimization JumpStart
(Short-Term)
Helps clients prioritize and accelerate training initiatives, selecting the right solutions, technologies, resources and providers

Assists transitions to new systems, operating models and training models (virtual, asynchronous, etc.) to enable new skills and capabilities

Delivers training output up to 75% faster while reducing costs an average 40%

Training as a Service (TaaS)
(Long-Term, Outsourcing)
Provides training as an ongoing, outsourced managed service for organizations with limited resources and growing demand for training content

Uses an agile approach and rapid content-development tools to accelerate training throughput by an average 54%

Lowers training-development costs by an average 34%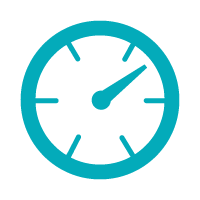 Training Development Services
(Rapid Content Creation)
Leverages agile methods, broad system and industry experience, and rapid training-development tools to reduce training creation time by an average of 50%

Uses cutting-edge software to enable user adoption of new technologies, business processes and operating models

Assists medium to large clients, including those with large, geographically diverse audiences

We advise on and implement state-of-the-art TRAINING SOLUTIONS, including: Assima, SAP Enable Now, uPerform, Opus, Whatfix, Articulate Storyline, Adobe Captivate, Virtual Instructor-Led Training (VILT), Artificial Intelligence (AI), and Augmented Reality (AR)/Virtual Reality (VR).
We help your workers train for ENTERPRISE SYSTEMS, including: ServiceNow, Salesforce, Workday, SAP, Infor and Oracle.
Top 10 Reasons to Consider Outsourcing Training
| | |
| --- | --- |
| | 1. Leveraging the Cost of Technology |
| | 2. Realizing Training Is Not Core to Your Business |
| | 3. Generating Revenue |
| | 4. Mitigating Risk |
| | 5. Improving Scalability of Resources |
| | |
| --- | --- |
| | 6. Leveraging Channel Relationships |
| | 7. Boosting Speed to Market |
| | 8. Increasing Geographic Reach |
| | 9. Improving Access to Talent |
| | 10. Reducing Costs |
As many companies look to shrink and stabilize their budgets, they may overlook an easy way to save money and still maintain effectiveness in the critical area of training. It's imperative to have a good training staff at your organization, but you also want to make sure you don't have more full-time positions than required as training needs ebb and flow. A relatively new way to handle this involves managed services that support training design, development and deployment.

Featured Event
Future Workplace Summit (New York)
Discover the tech, strategy and cultural shifts to optimize your workforce & get ready for what's next.
Watch the replay
Contact the Training and Learning Enablement Team