Managing workforce expectations and ensuring operational efficiency are key to building a sustainable enterprise. Recent times have challenged long-standing practices and reformed operations in and around human resource (HR) management. This has presented new opportunities for providers to integrate and connect processes, people, systems, capabilities and functions, resulting in an unprecedented transformation in HR operations.
Process modules across functional domains have converged, and enterprise management cloud provider Workday has been at the forefront to acknowledge these changes and incorporate them in its workflows. Workday meets the requirements of organizations of all sizes that started operating virtually with a new work methodology. The people-intensive and interaction-dependent organizational service line has transitioned to a digitized, automated and touchless process through a broad portfolio of Workday solutions. As a result, businesses are taking the opportunity to address and accomplish new and diverse work requirements building a valuable ecosystem of partners and providers that cocreate business value.
The 2022 ISG Provider Lens Study on the Workday Ecosystem will present Workday partners' capabilities, methodologies and enterprise solutions to support the workforce and accelerate business value.
Determining the Technology Ecosystem Concept, Diversity and Characteristics
The ISG ecosystem studies cover the capabilities of Google, Microsoft, AWS, ServiceNow and Workday. The Workday Ecosystem Study 2022 focuses solely on the intrinsic and extrinsic attributes of the Workday partner ecosystem. This article also highlights the methodology used to evaluate the service provider community offering services around Workday products.
What is an ecosystem? How do we preserve it?
An ecosystem is a community of exclusive operating entities that are inherently connected. These entities complement and work together to deliver holistic and integrated services, products and related deliverables.
"The core characteristic of an ecosystem is that each entity is dependent on others and are interconnected in an ecosystem. In this context – services providers, system integrators, advisors and resellers."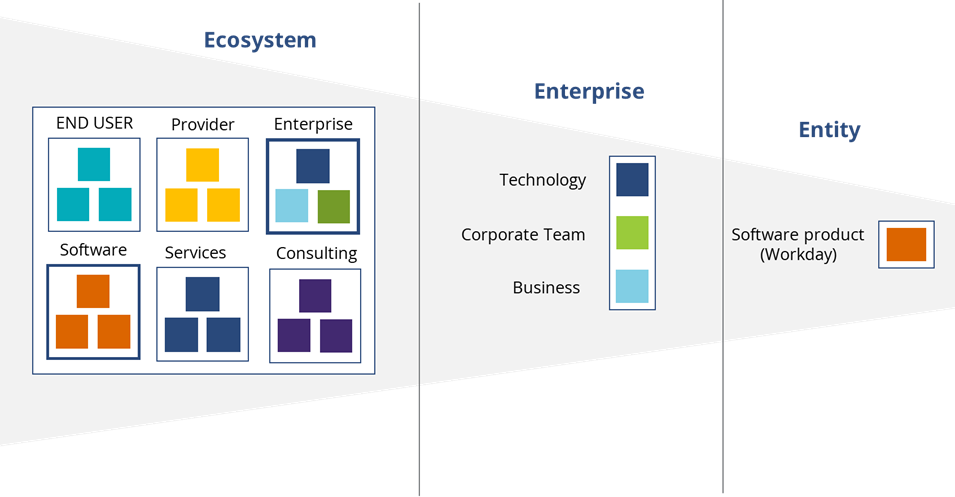 Figure 1: Understanding Ecosystem
The 2022 ISG Provider Lens Study on the Workday Ecosystem will analyze the mutual value creation of the various service providers participating in the platform's consulting, implementing and managing capabilities. The study covers partnerships that bridge the gap between markets, providers and technology domain coverage (compatibility, customizability, adaptability). Competitive attributes include geography coverage, industry penetration and the ability to address niche markets and demographic needs among others.
The foundation of the Workday ecosystem is layered. The product design team should be steadfast in taking advantage of every opportunity to place the star product at the epicentre. The product gradually becomes part of a broader platform catering to business, customer and user needs, eventually forming an ecosystem of multiple products, capabilities and functionalities.
Products are always at the core of an ecosystem, delivering output and outcomes. Multiple products reside on a proprietary platform, which provides integration with in-house and third-party applications. A platform can also refer to a provider-developed interface that allows the consumption of the primary product through APIs on a client platform, playing the role of a "platform of platforms." These platforms are usually built on the cloud with a set of software and technology partnerships that facilitate adjacent and diverse requirements that are not part of the core product portfolio. A platform primarily drives the value anticipated through services that include consulting, implementation and maintenance. The ecosystem does not focus on just one product but a package of services across the entire product portfolio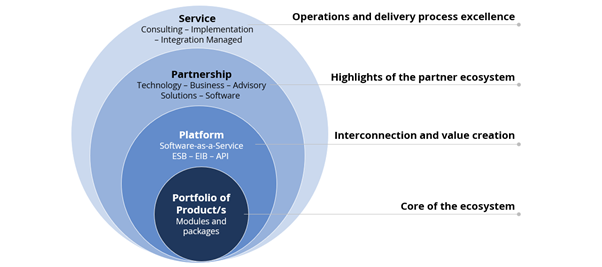 Figure 2: The Core Concept of the ISG Provider Lens Ecosystem Study
SaaS Solutions Are Redefining Core Processes
It is believed and now proven that behavior, compliance and hygiene of HR operations are driven by software platforms that incorporate all the organizational objectives. A SaaS solution can standardize and normalize the workforce's practices, processes and performance across cultural diversities, regions and work methodologies.
The definition of workforce development has changed in many dimensions. Now, employees and participating entities in value creation are an integral part of the value creation process. This requires a simple yet intelligent system that is well connected, intuitive and usable by all competency levels of employees across all tiers and segments of the organization.
Optimizing Resource Performance and Accelerating Business Profits
Onboarding a new platform across an organization is expensive. Planning, orchestrating and implementing new software that connects an organization's crucial and valuable assets (the people) are critical activities and leadership aims to conduct this activity with minimal change failure. Workday is designed with traditional yet effective processes that modernize the engagement layer with methodologies and mechanisms that ensure its onboarding is a success. Interestingly, the U.S public sector is seeing a surge in adoption of the Workday platform and its components, introducing a fresh perspective to the vast and secure boundaries of government services.
A SaaS platform can drive the following benefits at scale:
Workforce demographics and diversity: A SaaS platform covers and incorporates different languages, cultural aspects the demographic nuances driven by socio-political policies and regulations.
Workplace modernization and modularization: Technology convergence can extend a sense of continuity and better user experience by improving work systems connectivity and integration with newer software and technology components.
Workflow personalization and customization: intelligent systems and automation can simplify workflows so they autonomously execute actions and create new functionality for focused roles and teams.
"Workware" – software for the workplace – democratization and globalization: Virtualization expands the reach and pace of platform adoption and dissolve consumption and utilization barriers with a light yet scalable possibility.
Converging critical modules such as financial management, HCM and analytics gives Workday users direct insight into the interrelation and connected outcomes that drive a strong management and strategic decision-making.
With the current trajectory of Workday developments and its strength in the enterprise solutions market, we see an accompanying rigor in how companies are building a strong partner network for solutions, software, advisory and services. Also, we are seeing partnerships that span vertically, focusing on products such as enterprise adaptive planning and payroll partners. Organizations across the globe are looking forward to how the HR management function will transform with Workday. The back-office management processes are getting simpler, and systems are getting more complex. Hence, the services offered by the partner ecosystem play a crucial role in successfully adopting Workday products and driving business value.
---
ISG Provider Lens™ studies include research and analysis for all technology and business domain segments. The research landscape is categorized into management solutions and services, technologies, ecosystems and industries. These cover critical aspects of the corresponding areas, focusing on provider capabilities, technology developments, business models transformation and industry adoptions trends. This knowledge paper covers the perspective and comprehensive coverage of the Workday platform. The new Workday ecosystem study focuses on the breadth and depth of the Workday platform and its stakeholders that constitute the partner ecosystem.