ISG GovernX® Third-Party Risk Management
Know your suppliers.
Manage your risk.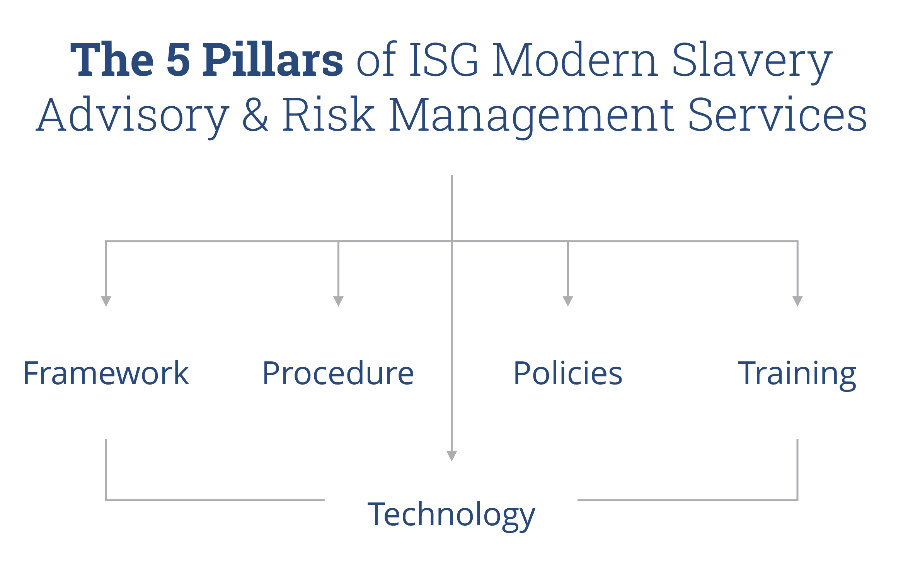 Watch our webinar to learn what you need to know for procurement, risk and governance to be in compliance.
Ensure Compliance with Modern Slavery Legislation
"Every enterprise has a legal and ethical obligation to ensure its supply chain does not contribute to human exploitation."
– Hanne McBlain, ISG
At ISG, we know that supplier management is crucial to meeting this obligation. Protect the integrity of your supply chain with ISG's modern slavery and risk management services.
Let us help you map and monitor your supply chain to ensure compliance.
Rely on the state-of-the-art third-party risk management platform ISG GovernX® and the proven expertise of our pioneering sourcing advisory. It's the only solution available today that integrates contract information, strategic relationship management and real-time risk monitoring and alerts to pro-actively mitigate risk.
No matter how complex your partner ecosystem, you need the peace of mind that comes with knowing you are doing your part to comply with the latest legislation and eradicate modern slavery.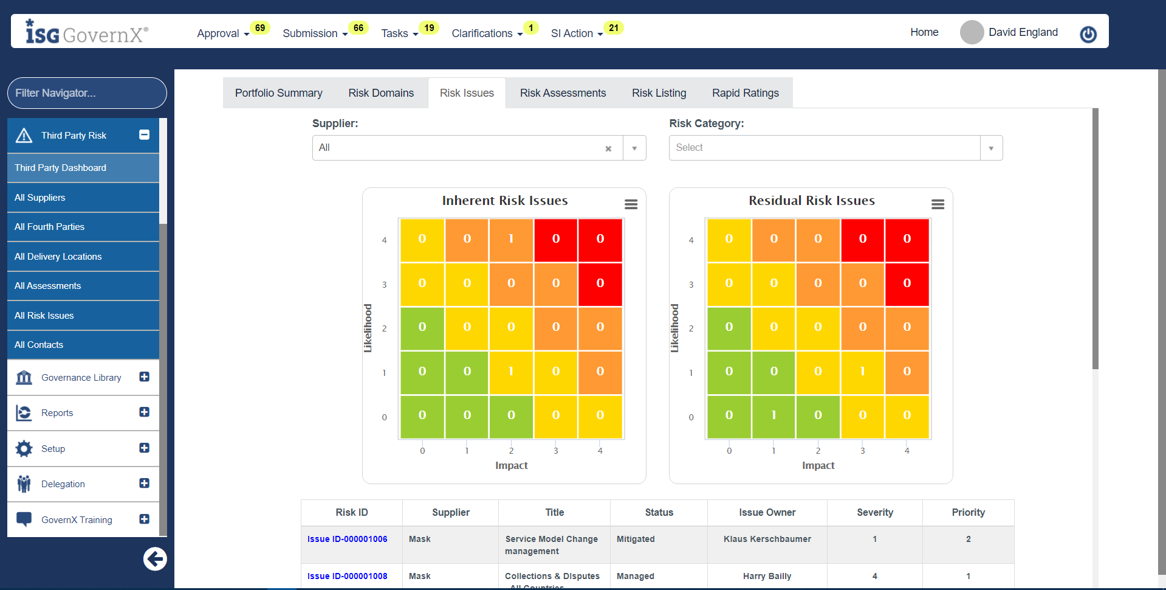 You rely on third-party relationships – but they introduce risk.
To manage that risk, you need real-time data from your contract lifecycle management process and the latest market intelligence on your third-party suppliers.
The ISG GovernX® platform brings together everything you need to manage risk across your entire sourced environment in one easy-to-use SaaS platform.
Contact us for a discussion on customized plans and pricing.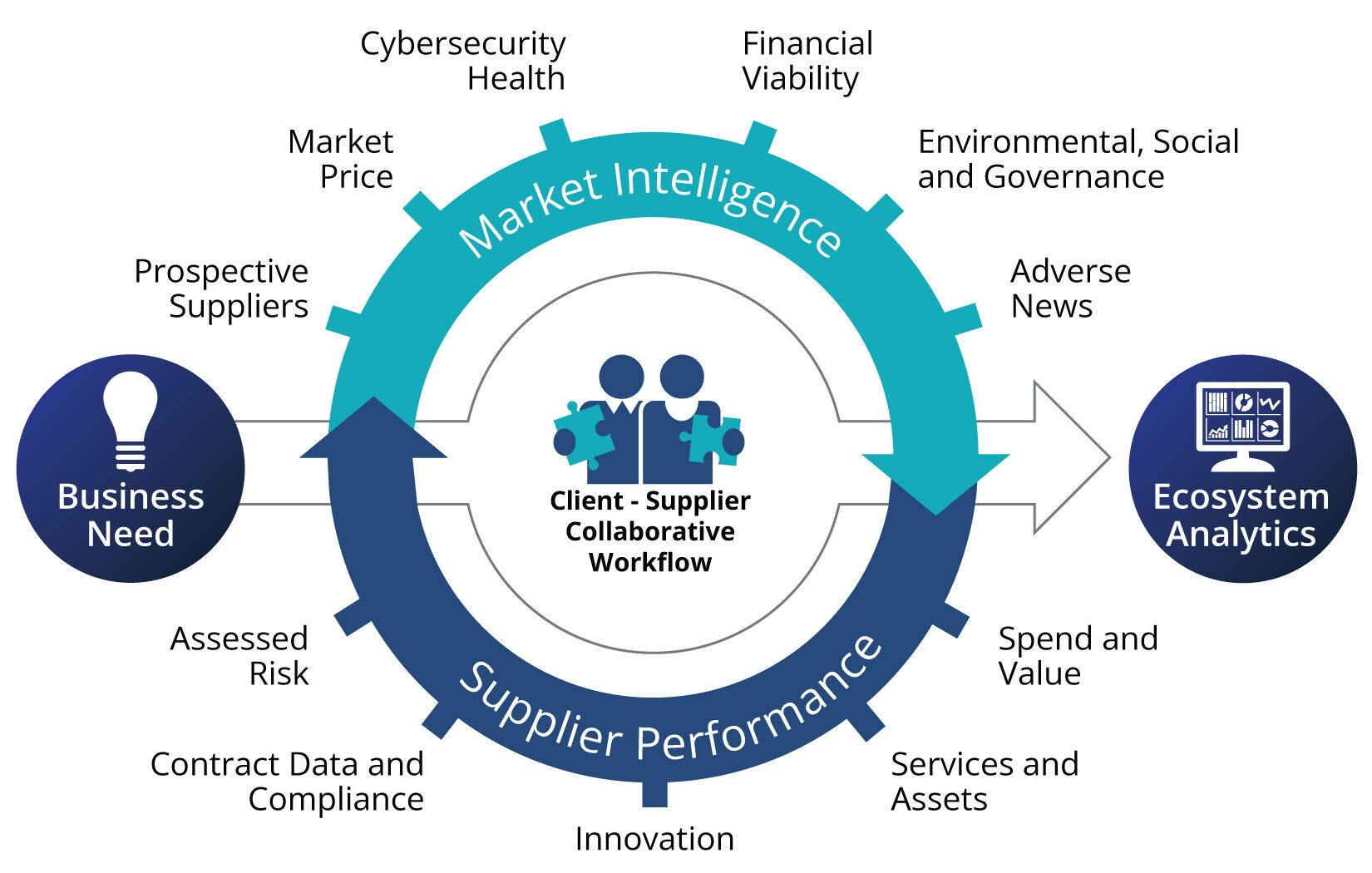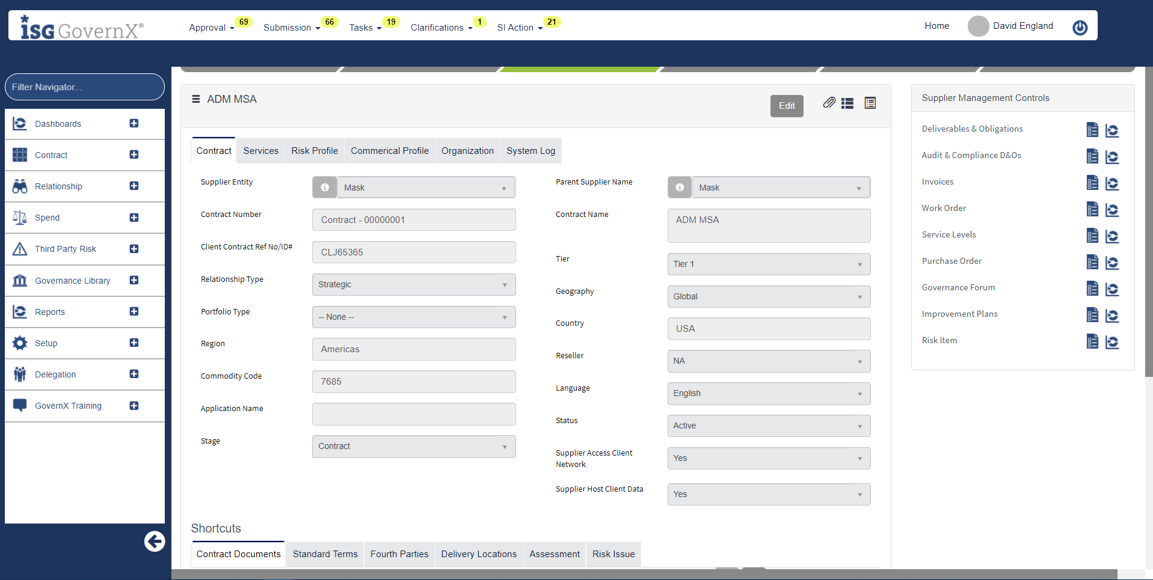 The Data You Need at a Glance
Capture and Maintain Supplier Relationship Information
Integrate provider data from disparate "systems of record" and maintain a comprehensive source of truth to ensure information is accurate and up to date.
Tier Each Supplier Relationship According to Inherent Risk
Access state-of-the-art risk assessment capabilities so you can identify, capture and tier the risks inherent within each of your supplier relationships, and automatically score inherent risk.
Manage the Full TPRM Lifecycle
Rely on a solid TPRM lifecycle framework to realize value immediately.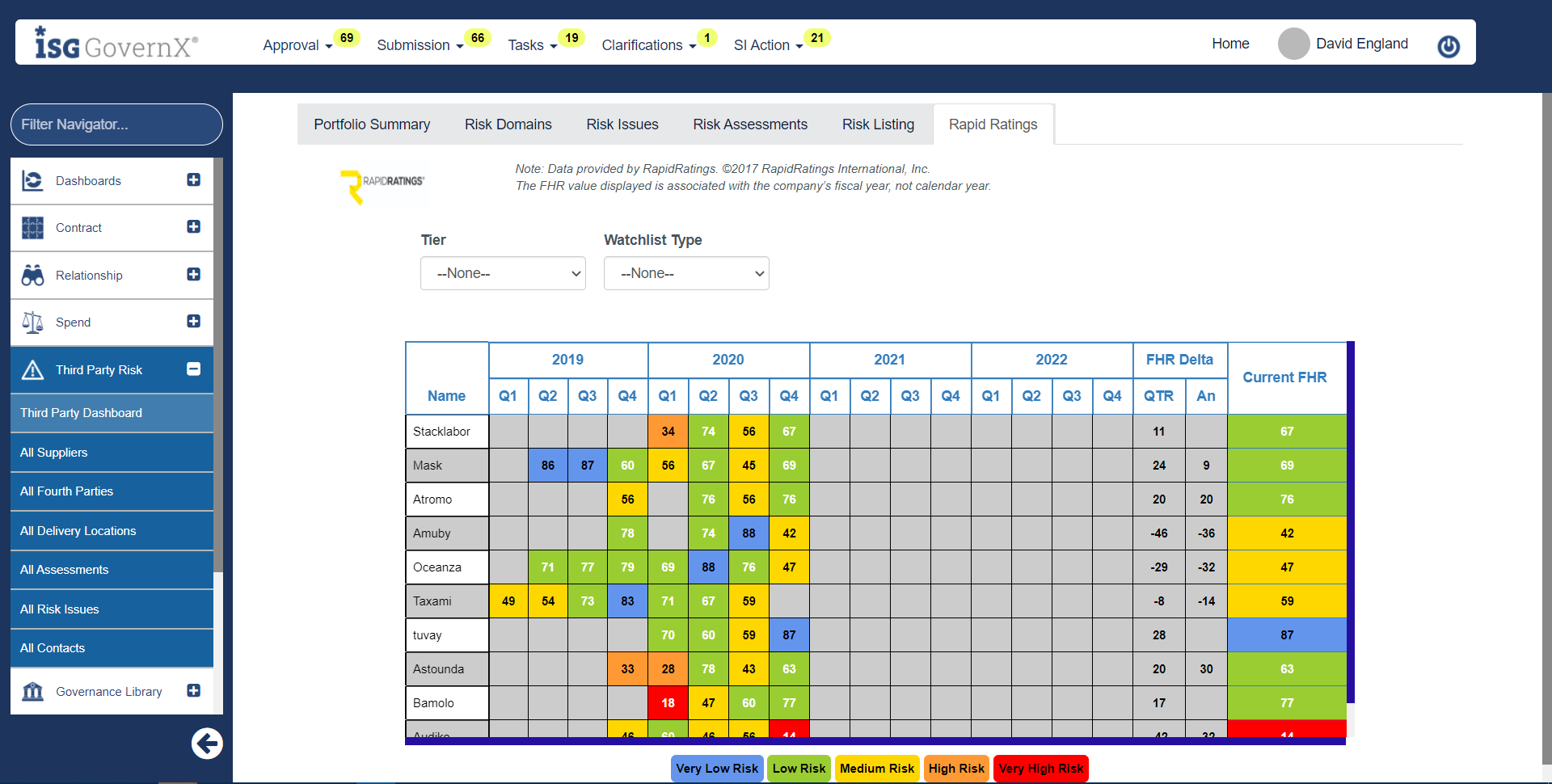 Track Third-party Intelligence
Assess Your Suppliers' Risk Controls
Make it easy to maintain and publish a library of supplier risk assessment templates to enable a "risk based" approach. Connect seamlessly with popular intelligence services including BitSight and RapidRatings to bring essential risk insights.
Monitor Risk and Changes to the Relationship
Leverage external data feeds to stay abreast of all relevant changes that impact your risk, relationship and/or delivery.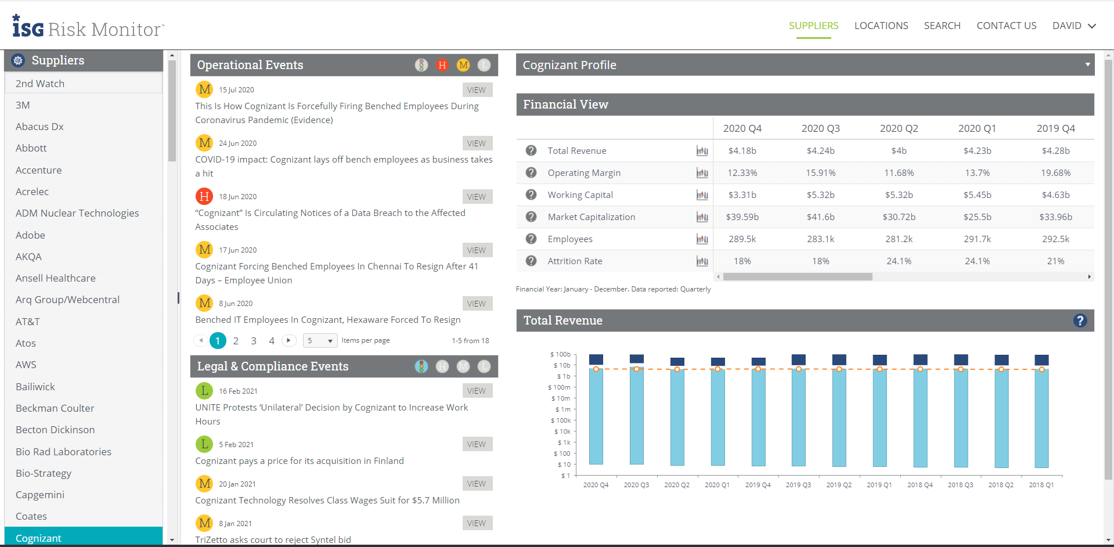 Safeguard Your Operations and Reputation
Proactively monitor your entire landscape, and make sure the right people get real-time alerts with a clear path for action and resolution.
A comprehensive inside-out and outside-in view of each of your supplier's operational performance allows you to mitigate risk and prove to regulators and stakeholders your company acts in a timely way on potential threats.