Automation Summit (EU)
Title :
Automation Summit (EU)
Summary :
Procedural RPA is here, and insights-driven RPA is around the corner. Now is the time to get ahead of the curve.
External url :
Place :
Millennium Mayfair Hotel
Upcoming event badge :
No
Event start date and time :
Sep 19, 2017, 01:00 AM
Event end date and time :
Sep 20, 2017, 01:00 AM


September 19-20, 2017
Millennium Mayfair Hotel
44 Grosvenor Square
London, UK
#ISGAutomationSummit

Register Now
Join us at the ISG Automation Summit to explore how automation is changing the way we live and work.
Robotic Process Automation and cognitive technologies create competitive advantage through improved processes in areas such as customer service, enhanced back-office operations, and warehouse management. The ISG Automation Summit combines strategic guidance with practical advice about the promise and peril of automation and digital labor and their implications for the workplace. Attendees will leave with a clear understanding of the automation opportunity in their IT or business services environment, as well as how to build the business case and begin the process.
We will cover questions such as —
Which roles should enterprise leaders automate; and, what are they already automating?
How should your office prepare for transformational change over the next decade?
What benefits should you consider when evaluating RPA platforms?
What new tech breakthroughs are on the horizon and what challenges and opportunities do they present?
What security risks should you be aware of in your RPA infrastructure?
What are the "people matters" that can make or break an RPA initiative?
What true capabilities are available to harness your data and how do you set expectations?
What challenges do cognitive technologies such as Chatbots, NLP, Intelligent OCR, etc. present and how do you overcome them?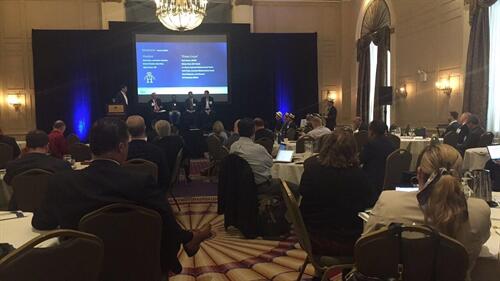 Location :
44 Grosvenor Square, London, United Kingdom