Orange Business Services (Orange), formerly France Télécom S.A., has been progressing steadily from being a major French enterprise communications and related managed services provider to becoming a global player delivering end-to-end IT and integration services. The company has strategized a robust, productized roadmap based on acquiring IT service management companies, some of its recent acquisitions include Business & Decision, Basefarm, The unbelievable Machine Company GmbH, Log'In Consultants and Secure Data + Secure Link for Orange Cyberdefense. Orange wants to strengthen its global IT services footprint by leveraging expertise in the areas of internet of things (IoT), cloud, data and artificial intelligence (AI), application development and cybersecurity.
As a part of its business expansion strategy across Europe, Orange has been actively looking at emerging economies such as Eastern Europe. The acquisition of Polish-based BlueSoft, which has been in the market 15 years and served over 80 companies around the world, is one example. The array of acquisitions is meant to gain competence in new service segments as well. The acquisition of French e-health software specialist Enovacom broadens Orange's reach in information exchange between healthcare-oriented players in France and abroad.
Orange is changing its market perception and capabilities to focus more heavily on cloud, cybersecurity, (smart) mobile and AI/data analytics with an innovation-driven approach. It claims it is planning to shift its revenue in the next five years from 60 percent telco to 60 percent IT services by placing more emphasis on its global carrier-grade integration approach that takes into account the business perspective. The company is building capabilities to orchestrate data across the digital value chain to help customers create business value out of their data. It claims to put its customers at the center of everything it does.
The company's Analyst Day event was held in July this year at Orange's innovation hub, the Orange Gardens in Paris. The event's major theme "Orchestrating data to create business insights and outcomes" aligns with the four growth areas – cloud, digital and data, cyber defense and smart mobility – it has chosen to focus on as part of its transformation as a company. The company's value proposition comes from its ability to fully leverage its existing telco infrastructure backbone and accelerate co-innovation with partners and clients in digital and IT services. To strengthen its position, Orange has made a series of acquisitions in recent years to complement its telco business, progressing considerably with its offerings, such as SD-WAN with low latency features supported by Cisco Viptela technology.
Orange has showcased its transformation capability with a few of its key clients, namely Dutch-based food and nutrition company DSM and French-based cosmetics company L'Oréal. It has been active with quite a few multi-national corporations (MNCs), such as a major European chemical company, Siemens and Sony.
Partner Ecosystem for Co-innovation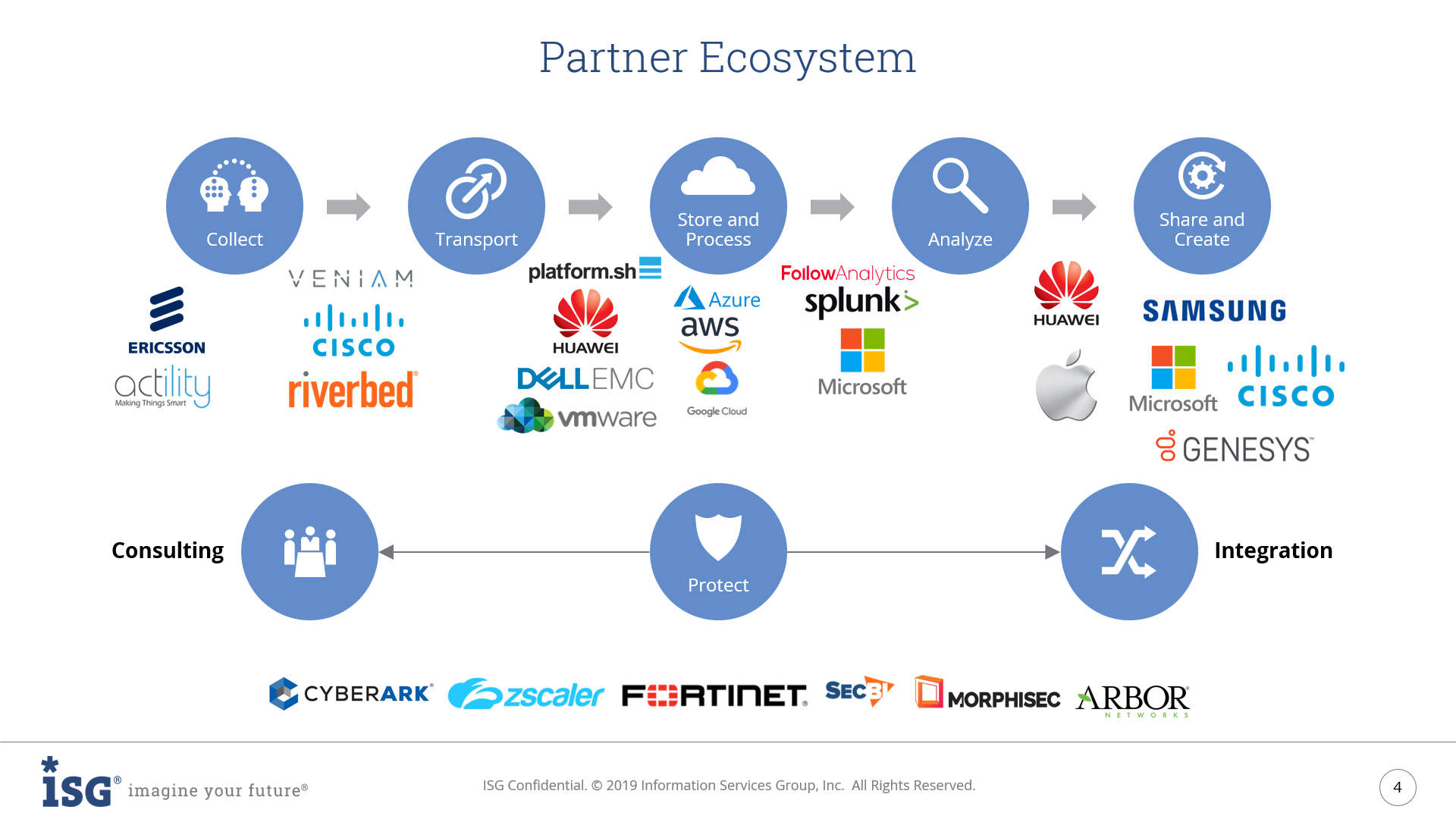 Figure 1: Co-Innovation Driven Partner Ecosystem Approach by Orange (source: ISG Research, Orange)
Orange has a versatile partnership strategy. While retaining and gradually sharpening its core competencies, such as infrastructure network and connectivity, the company works with partners to drive innovation for its internal transformation as well as its clients. It has experience deploying robotic process automation (RPA) and applying automation in its own data. Thus, it has successfully constructed a robust multi-cloud strategy. With a focus on the edge of the enterprise network, this provider makes Wi-Fi more robust and sustainable for clients and considers Wi-Fi transformation projects in China a key focus area for its business. The idea is to shift its telco business orientation rapidly to a digital one, helping its clients find the right balance of flexibility, cost and value. Its partner ecosystem, therefore, will be critical, and Orange must consider how to best leverage its partners in its offerings and focus on new partners that can help establish it as a digital value chain enabler. For example, the acquired entities Basefarm and The unbelievable Machine have a strong, established relationship with Azure and AWS with respect to hyperscalers. An appropriate synergy between Orange and its acquired capabilities would leverage this capability.
Orange expects innovation to come from the business-to-business (B2B) space and from the evolution of 5G and edge computing. To leverage these opportunities, the company is strategically developing discrete practices, including the following.
Consulting
The company's consulting business has grown 25 percent since 2018. The consulting arm focuses on three areas: innovation management, transformation strategy and customer experience enhancement. As a part of its digital capabilities, it has delineated a start-up practice directed at small- and medium-sized enterprises and is developing vertical-oriented use cases. It also co-funds projects with clients as a part of its innovation program, which mitigates the risk for the client and encourages businesses to develop competence in innovation-led technology.
As a dominant player in the French telecom market, Orange is expected to institutionalize 5G strategies to create new B2B ecosystems that leverage database-driven management and the intersection of information and insight. The company is re-defining the digital value chain into the "internet of enterprises." Its consulting practice is extending its own capabilities to become recognized as an important provider in software integration. It also has launched a separate practice in artificial intelligence (AI) and equipped consultants with digital toolbox capabilities so they can help MNCs with methodologies, tools and practices from ideation to codesign. Technology consulting will have a major role in reframing Orange as an IT service provider.
Security
Orange Cyberdefense, the Orange Group's specialist security business, wants to grow its local French presence to a global one and build a one-billion-euro cyber defense business in the short- to mid-term by consolidating acquisition operations. Along with a key growth focus in Europe, the company also targets French-speaking African countries through its Cyberdefense hub in Morocco. To keep up with the evolving cybersecurity landscape, the provider presents itself as a major European cyber defense expert and emphasizes the fact that it is the only private business to participate in NATO's cyber war exercise. As part of the winning French team, the Orange Cyberdefense CEO Michel Van den Berghe has been nominated by the French government to develop the concept of a cyber campus for France. Orange understands that cyber security will remain a human-intensive activity as automation could present challenges in contextualizing incidents. To compete in this highly competitive market, the provider needs to pay more attention to AI-based services in the form of acquisitions and hiring data scientists.
Orange Cyberdefense has a versatile cloud security offering for multi-cloud clients. Half of the cloud market is made up of services offerings. To leverage this, the provider has been investing significantly in cyber security operations centers (SOCs), building pureplay in-house capabilities and establishing partnerships for addressing risks and threats in the public cloud. Furthermore, its security capabilities – including increasing visibility of threats, reducing alerts, managing threat detection, managing vulnerability in cyber surveillance and providing incident response services – deliver the much-required end-to-end security desired for sensitive data management in cost-intensive businesses such as petroleum exploration.
The company recounted several success stories across energy, manufacturing and oil and gas verticals in which it effectively handled requirements associated with infrastructure and applications and deployed virtual next-gen firewalls for Microsoft Azure to secure the client environment. The provider's consultative approach comprehensively showcases a single pane of glass point of view for the client, mapping it accordingly to the threat intelligence from its network. This helps clients optimize and tailor their security strategy.
The Orange Cyberdefense strategy directs the acquired companies to follow a localized and country-focused security approach for their IT service offering. A robust network security management strategy is important. The provider considers security operational technology (OT) to be the blue ocean for service providers and has been working toward gaining first-mover advantage. Furthermore, disruptive technologies such as SecDevOps have been gaining significant traction globally, and the company has been investing in sharpening managed and consulting services based on these technologies.
Connectivity
Orange has been growing its connectivity business for four years, focusing on key market trends, such as software-defined wide area network (SD-WAN) transformation. The connectivity business is blurring the lines between WAN and local area network (LAN). The provider's connectivity business enables customers to handle extensive workloads at the edge through its all-inclusive SD-WAN and SD-LAN solutions while reinforcing the connectivity with its 4G/5G capabilities. It presents its AI-oriented services as one of the key differentiators and has contrived a strategy toward the much-awaited AI-driven network. Pushing AI to the edge has been one of the key endeavors of the provider's connectivity business, strengthening its LAN/SD-LAN capabilities with solutions such as software-driven LAN management systems.
As networks become more advanced, a lot of traffic moves toward the edge, necessitating services to be offloaded there. To align with this trend, Orange has created a methodology to make the edge of the network (such as the LAN) more intelligent. This translates to a robust, unified network. The company showcased two Japanese customers that benefited from its unified network solution, characterized by a hybrid SD-WAN unified communication solution. The customers were migrating from conventional to integrated and co-managed networks. The company has been investing in fixed wireless access, which will further enhance these unified network solutions.
As part of its connectivity business, it provides end-to-end service-level agreements (SLA) on the internet across 60 countries. Its visibility-as-a-service (VaaS) offering is one of its key differentiators, monitoring user experience during the transformation process, which enables the service provider to course-correct in case of a drop-in customer experience (CX).
Multi-sourcing Service Integration (MSI)
MSI can be considered one of the building blocks of next-gen customization. Thus, it helps CIOs with budget optimization and enables digital transformation. Its robust, multi-pronged service plan, offered as a part of a bundled service or as a standalone, supports a comprehensive dashboarding service wherein Orange interacts with different providers on behalf of the customer. It tailors MSI for separate business areas, such as MSI for mobility and MSI Essential, to enhance the degree of discreteness and effective ecosystem management of multiple vendors from a single global service desk. It also crafts engagement policies for disruptive technologies, such as SD-WAN, so the customer can realize broader capability from MSI through enhanced, commodified connectivity. Furthermore, the provider has tactically structured several hybrid contexts for MSI, which feature automation of routine actions to improve turnaround time and anticipate outages.
Closing comments
When considering its current business transformation and all its existing telco-employees, Orange has a great deal of integration work to do to be successful and reach its revenue goals for IT services. The question is: how successful will its non-telco services be? Despite significant inorganic and organic growth in 2018, particularly by the Orange Cloud business unite, can it seamlessly build, synchronize and sell non-telco services in conjunction with telco-services such as network/SD-WAN or connectivity services? And, furthermore, can it build and sell them as standalone services? This will require immediate portfolio streamlining and the identification of local expertise, as well as delivery capabilities and services. The provider will need to integrate all this into its go-to-market approach – and therefore its global delivery approach.
Because the provider's local units work partly independently, it will need to force them to make use of a global and standardized service approach to compete with other global IT service providers. This globalization also includes change in the sales organization to address new types of buying centers that speak a different language – especially in its home market of France. Evolving into a people-intense business, Orange needs to build up and use skill management systems for all highly diversified acquisitions. This needs to happen in the midst of the current war for talent. In many cases, acquisitions lead to the loss of the most important employees. The key is to implement an appropriate action plan for optimizing internal and external potentials and the encumbrance in the current strategy. The associated change management needs a malleable but effective change for the existing, telco-focused and skilled employees. It also needs to define the direction for the strategists from the newly added IT service and business-focused capabilities. This will strengthen the nucleus of the rebranded IT shell, which is the center of expertise in terms of cloud, cyber security and data science.
Orange will need to carefully configure its digital strategy to achieve optimal synergy with its acquisitions. A seamless workflow along the pre-existing and the acquired capabilities will deliver the required network and infrastructure proficiencies for its customers' transformations.
During the ambitious and impressive Analyst Day in Paris, the provider showed how it will address the numerous challenges it faces. For many traditional IT service providers, Orange appears to be a competitor that must be taken seriously. ISG will continue to monitor and analyze it through the ISG Provider Lens Program™ and will position the company among important trends.
Associated Insights
ISG Provider Lens™ Network - Software Defined Solutions & Services - Global 2019
ISG Provider Lens™ Network - Software Defined Solutions & Services – U.S. 2019
ISG Provider Lens™ Network - Software Defined Solutions & Services - U.K. 2019
ISG Provider Lens™ Network - Software Defined Solutions & Services - Nordics 2019
ISG Provider Lens™ Network - Software Defined Solutions & Services - Germany 2019
ISG Provider Lens™ Software Defined Networking & Services Quadrant Report Global 2018 - Software-Defined Network Services
ISG Provider Lens™ Software Defined Networking & Services Quadrant Report 2018 - US Software-Defined Network Services
ISG Provider Lens™ Software Defined Networking & Services Quadrant Report - Germany 2018
ISG Provider Lens™ Study - Software Defined Networking and Services 2019 (Study)